Happy Happy New Year 2009! I was so busy entertaining over the past week as Mommy and Daddy has friends over and me had Sweety over! Tee hee!
We had loads of fun but i think Sweety had enuff of me and by the 2nd day at my home starting avoiding me...but i wasn't about to give up, i chase her around endlessly and she had to hide on our dining table to get away from me...ain't i a bad boi? Zhe must be very tired when she got home i think. Hopefully i will be able to see her soon!
Mommy: YY is scared of heights hence he dare not jump up to the dining table where Sweety is hidding!
Looking sweet together!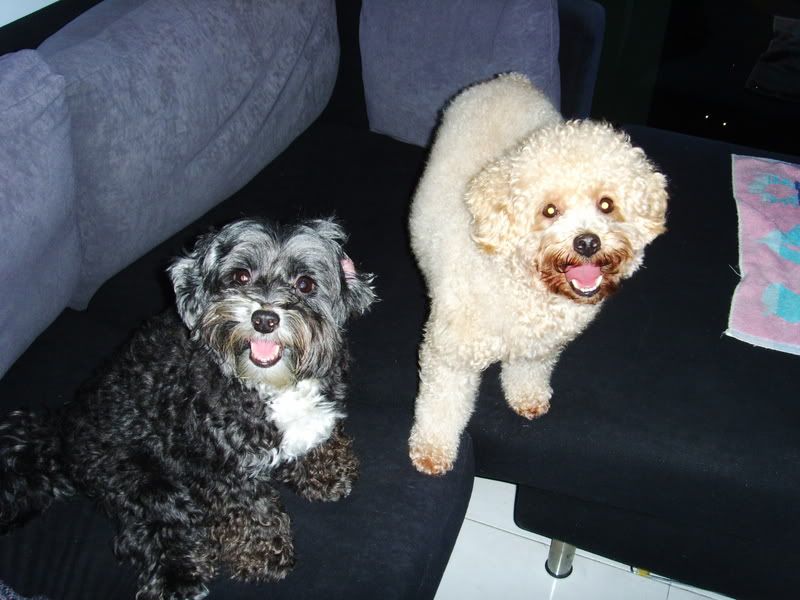 W
hispering sweet nothing to Sweety
Here wishing everyone a wonderful year in 2009!
Cheers,
YangYang