Hello doggies! Mommy just replenished my supply of deer tendons which i enjoyed so muchie! But she was complaining to Daddy that the price went sky high and they now cost $7 per 100 grams...we used to pay like $4 per 100 grams only. Here's me enjoying my deer deer! Hehe...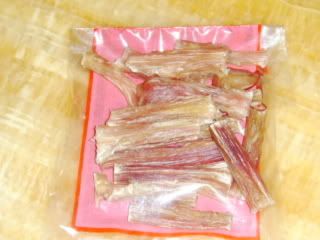 Anyway i had a good time during the SKC show 2 weeks back and met loads of my friends! Sadly no fotos was taken as mama forgot to bring her camera...
My galfriend
Camry
finally have a blog, please visit her's when you visit mine ok?
Talk again soon! Bye Bye!